Hello! Here we are! 
Quilting, and sewing in general, is a hobby and a job that lately is getting big. More and more people sews for enjoy their free time and more quilting professionals are making wonderfull patterns for all of us to enjoy.
In this new endeavor, we (Catalina and Sarah), have joined skills to offer you a new service in the quilt world. We want to help all quilters to have patterns that they are proud of.
If quilting is your hobby, you have probably thought about making a pattern from a design from your imagination. Maybe you want to make an art quilt from the photo of your dog, or your children…. or possibly, you were inspired to make a quilt based on beautiful tiles that you saw on your holidays.
We want to help you to have the best custom patterns from your ideas. Any technique, any size, and all that you would like can be included. You can have a custom quilt designed for you.
Or you can become pattern designer and sell your patterns for others to enjoy. If you have a lot of ideas, but don't have all of the skills (or time) to create a pattern file from your idea, we can help you to make your dream of being a pattern designer come true.
If you are pattern designer you won't need as to piece your patterns or make your templates. But we can help you in another way.
We can make crisp professional diagrams, templates, fpp pieces, and more for your patterns.
You can have your own unique modern designs for your pattern covers and content, all with a cohesive style.
We have created this website to inform you about OUR SERVICES, give you a way of CONTACT and answer any questions that you have, FAQs. So, if you feel that we could help you in any way, please contact us!! We would love to chat with you about your ideas, your needs, etc.
And don't forget to follow us on social media. There we will show you some of our work and tips about techniques, and all the info we think can help you in this quilting world
We don't want to say goodbye without presenting oursef, so here we are!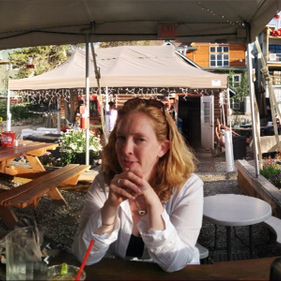 Born and raised in Colorado, my Mum and Grandmothers taught me how to sew and quilt. Additionally, I have a degree in Visual Arts, with an emphasis in hand made paper which has translated well to sewing. After University, I moved to Ireland where I lived for 20+ years and gained a lot of inspiration for my creative projects. I have worked as a teacher, and had a long stint with Patagonia in Dublin. Now, back in Colorado, and raising two boys and one dog, I'm thrilled to be bringing unique creations into other people's homes. I love all types of sewing and quilting, but have been mainly focusing on modern quilts in recent years. Find me at Acorn Corner Quilts.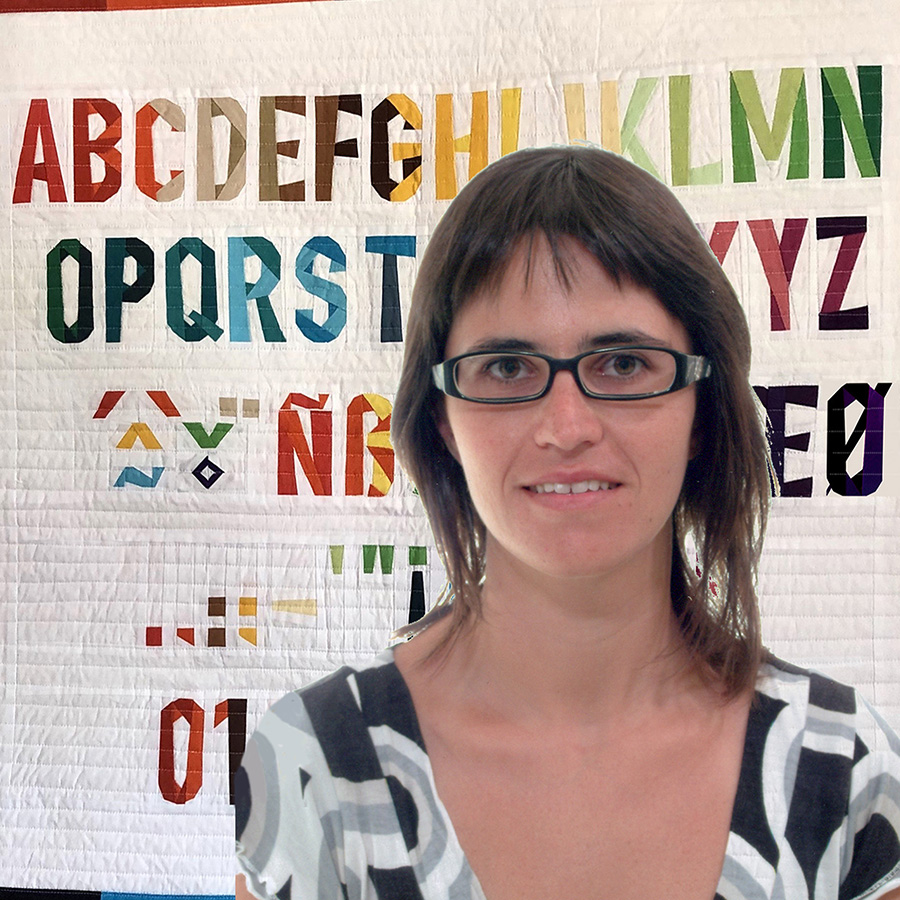 Living in Mallorca, Spain, I have been a crafter all of my life. I started quilting after the birth of my first daughter, in 2014, although I grew up in the sewing room of my Grandmother. Fabrics and threads became the best way to express my creativity, and I decided to make a radical change in my life by creating my small bussiness, Amarar Creacions. During the last years, I focused my pattern designs in a modern and minimalist style, always looking to make unique patterns. Now I want to use my advanced tech skills, quilting, and pattern designing experience to help you create your own patterns.
We really want to improve the world of quilting with this service and help you all!
Thanks you for reading! Please leave a comment below telling us if you would like to use our service, have a suggestion, or ask any question you would like.
Happy stitching to you all!